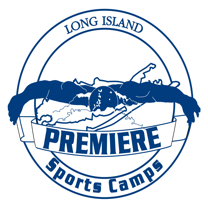 No Clinics Scheduled at the moment Check back soon
Clinic Details
The Competitive Stroke clinic is a balanced curriculum built around four principles – swimming efficiently, training effectively, working as a team and having fun. The cornerstone of the LIPSC Stroke clinics success is a dedication to helping swimmers improve each of the four strokes when it comes to technique, training and race strategy. This holistic approach to stroke development – emphasizing more than just technique – it's our main focus and is one of the reasons swimmers find success with our camps and clinics. The training plans are differentiated by training groups for a highly personalized experience. Our swimmers receive small-group instruction in a low swimmer to coach ratio environment, team and leadership building sessions, daily video analysis of strokes and classroom sessions(depending on the clinics theme). Most importantly, LIPSC swimmers have FUN–both in and out of the pool and meet new friends! The clinics accommodate both the novice and highly-trained swimmer (ages 8 – 16).
Please note these are not a learn-to-swim clinics. We recommend swimmers to have had at least one season of competitive swimming and know how to swim all four strokes.  Average clinic is 3 hours broken into several groups with small swimmer to coach ratio.